It's been over a month now since I watched Bo Burnham's 'Inside' and, I must admit, it's made quite the impact. Like most people in the UK (and perhaps over a certain age) I randomly clicked on a thumbnail in Netflix without knowing exactly what I was going to get. 

This is what it felt like when I realised what it was I was getting.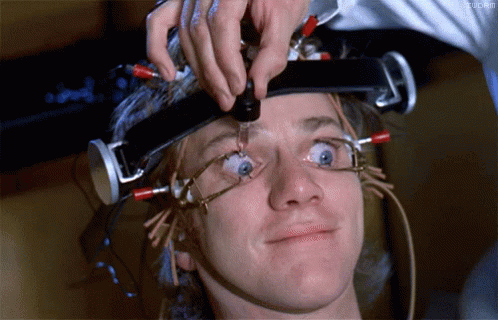 So, yes, it's provoked some pretty deep existential thoughts that haven't been entirely resolved by watching Harry Kane smashing a penalty on repeat. Perhaps, what I've found most disturbing is how well Burnham predicts his film is going to be processed by the internet once it's been released – like the endless commentaries on YouTube that don't seem to add anything other than pleasing our algorithmic overlords. Well, at least 'Inside' has more Lols…
The other thing I am finding hard to process is the fact that one of his tracks in the film is shaping up to be an absolute SUMMER BANGER. I mean, look folks – it's even been included on the New York Times' 'At Home and Away Summer Playlist.' 🔥🔥🔥🔥🔥  I honestly can't really think of a track less summer 'feel-good' than a person sharing their experience of panic attacks over a sick beat. Not that I'm knocking the tune, or Bo here.
So those are the things I'm currently thinking about at the moment. And then I'm also thinking about all those exceptionally clever parts of the film, LIKE MOST OF IT. Like when Bo apologises for 'not being able to play the guitar very well, or sing' – and then goes on to both play and sing very well. Because you're then left thinking 'did he just say that off the cuff or did he rehearse that?' And then you start to realise you are watching an onion of many, many layers.

Lastly, I can"t finish without saying just how great the songs in this film are. Like really good and 'my gosh that must have taken a fair bit of time to get that right.' As someone who's written many 'this is so bad I can't upload it' songs, I just need to doff my pitiful music-making cap here. Especially, when you get words like:
"The livе-action Lion King, the Pepsi Halftime Show
Twenty-thousand years of this, seven more to go
Carpool Karaoke, Steve Aoki, Logan Paul
A gift shop at the gun range, a mass shooting at the mall."
So, I'll end there with just the recommendation that if you haven't watched it yet, watch it – even if it's just for the BANGERS.
The following two tabs change content below.
Content strategy consultant
Latest posts by Steven Wilson-Beales (see all)
Google+